Insurance for retail clients
Adjusting our business strategy to match your business needs. We offer insurance as an add-on for your customers gadgets, whether they are new or refurbished.
With smartphone adoption nearing its natural plateau in the UK, retailers need to differentiate their offering to offer a great level of service. This should include value added services as part of the checkout and beyond in a post-sale environment.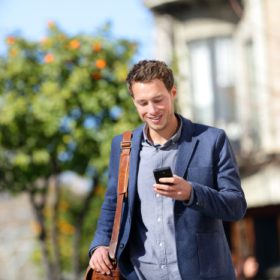 Retail brands we work with
We've been insuring technology as a Group since the 1960s. This gives us an in-depth understanding of the consumer market and associated management information to ensure we maximise return for clients and underwriters. All to ensure the end consumer receives a flawless and transparent customer experience. 
As devices broke through the £1,000 mark with the iPhone X, the technology became more complex. With this, and the advancement into innovations like foldable screens, consumers are left in the precarious position of owning an expensive, essential device they don't want to lose or break.
This is where phone & gadget insurance fills the gap, and here we've shown how we typically protect the devices in our insurance schemes.
Typical Insurance Protection
Digital Wallet Protection*
SPB UK & Ireland, and our group companies, have been offering insurance services and managing the end-to-end process since 1965. Our tailor-made insurance solutions make it possible to promote your own offer, build customer loyalty and generate a strong customer relationship.


We've been insuring mobile phones and gadgets in the UK for over 20 years, and across Europe since 1965.
Have reassurance that our regulated entities are fully FCA compliant ensuring customer protection is your highest priority.
Dedicated Account Management
All clients receive full support for onboarding, ongoing reporting and end-to-end collaboration.
From product to claim, repair and replacement. A seamless integration all managed under one roof.
From call handling to server uptime, QA rates and NPS tracking. You get robust SLAs to ensure uptime.
We actively use data to help you grow and explore new opportunities.